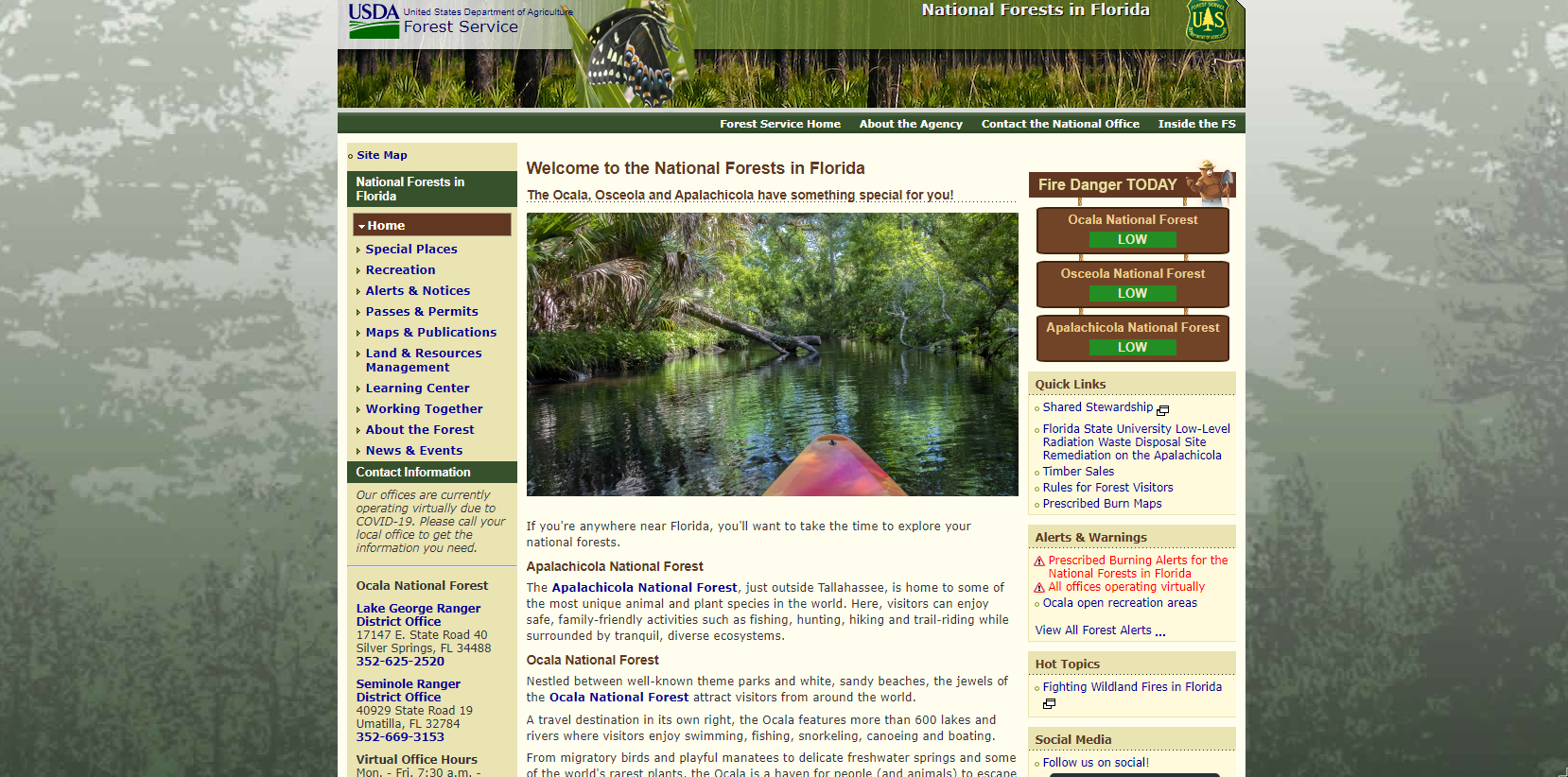 Cape San Blas Vacation Rentals Give You Access
to beautiful outdoor activities, excellent dining, unique shopping, and sightseeing adventures!
The Cape San Blas Lighthouse is now in Port St. Joe. The "Lighthouse Gift Shop" is open in the old Maddox House in Port St. Joe. Located next door to the Gulf County Tourism Development Council on the waterfront near Frank Pate Park. Call us at 850-229-1151 for days and hours to climb the lighthouse.
---
St. Joseph Peninsula State Park
Miles of white sand beaches, striking dunes, 2,516-acre park. It is surrounded on 3 sides by the Gulf of Mexico and the St. Joseph Bay. Excellent snorkeling, swimming, birding, shelling, crabbing, hiking, fishing, boating and scalloping. Boat ramp available. Located just outside of Barrier Dunes. You can walk to the State Park via the beach, drive or bike from Barrier Dunes.
---
Salinas Park
     The first park you'll get to after turning onto Cape San Blas Road, is a beautiful beach front park offering picnic areas, pickleball court, restrooms, & boardwalks that'll take you straight to the beach. This is where the horseback riding companies meet you to go riding on the beach.
---
Black's Island:
Sits out in the middle of the bay–good snorkeling and scalloping.  Watch for the sandbars if you are boating!
---
St. Vincent National Wildlife Refuge Visitor's Center
St. Vincent Island is an unspoiled barrier island at the west end of Apalachicola Bay. The refuge is open during daylight hours. It is only accessible by boat and no facilities are available. Visitor's Center is located on the north end of Market Street in Apalachicola. There are no dogs allowed on St. Vincent Island, but it's a great place to explore. 850-653-8808. See links page for shuttle link!
---
Apalachicola National Estuarine Research Reserve
Encompassing over 246,000 acres in Apalachicola Bay, it is the 2nd largest Estuarine Research Reserve system in the nation. Educational center located at the north end of Market Street. Exhibits on the flora and fauna of the area, an aviary and live giant fish tanks. 850-653-8063.
---
Cape Palms Park
It is about five miles down Cape San Blas Road. This new park provides public access, covered pavilions, restrooms, showers, grills, playground and covered deck.
---
It is the second-largest in Florida, after the Everglades Park. A subtropical jungle, hosting Florida Panthers, Florida Bears and Alligators in the bayous formed by the delta of the Apalachicola River.
---
This 9-mile long reserve is one of 3 barrier islands that separate Apalachicola Bay from the Gulf of Mexico. The Reserve's remoteness and wilderness qualities provide an opportunity to explore and enjoy a remnant of Florida's original natural landscape. It is also home to the Cape St. George Lighthouse and lighthouse keeper's quarters. Built in 1852, the lighthouse stands 72 feet tall. Shell collecting is very good. Accessible only by boat. 850-927-2111.
---
Camp Gordon Johnston WWII Museum
Located in Carrabelle. The base was used as an amphibious training facility for the Normandy Invasion. 697-8575.
---
Constitution Convention Museum State Park. 200 Allen Memorial Way.
Located in Port St. Joe. Florida's first state convention was held there in 1830. The state's first constitution was drafted and signed at this location. 850-653-3333.
---
John Gorrie Museum State Park.
John Gorrie invented a machine that produced ice, laying the groundwork for modern refrigeration and air-conditioning. A replica of Gorrie's ice-machine, built from the specification of his 1851 patent, is on display at the museum.
---
Gulf Specimen Marine Laboratory 202 Clark Drive., Panacea.
This laboratory maintains a 25,000-gallon aquarium and has exhibits of native marine life, bays, and marshes. 850-984-8297.
---
St. Joe Wildlife Sanctuary
Located north of Port St. Joe on Hwy. 71. The sanctuary houses a permanent hospital and rehabilitation center for sick, injured, and orphaned animals. Educational opportunities are for the public. 850-229-WING.
---
Apalachicola Historic District
Many fine old homes and buildings dating from the 1930s. A scenic walking tour of the town acquaints visitors with sites such as cotton warehouses, which house the City's once prosperous cotton export of the 1800s, a sponge exchange, and Victorian homes nestled amid magnolias. Map available at the Chamber of Commerce office on Main Street.
---
Wakulla Springs
Wakulla Springs is one of the world's deepest freshwater springs featuring glass bottom and river-boat tours. 850-224-5950.
---
Acres of forest for hiking and biking. North of Carrabelle on State Route 67. 850-697-3734.
---
Port St Joe Shopping Directory
---
Carrabelle:
Located on the Carrabelle River East of Cape San Blas. See the World's smallest police station in the downtown area. Visit the Crooked River Lighthouse. Located at Carrabelle Beach, the lighthouse was built in 1895 and has recently been deeded to the City of Carrabelle.
---
Dog Island:
Accessible only by boat. Dog Island has a rich maritime history! Littered around the coves and waters of Dog Island are the remains of shipwrecks and other aspects of regional maritime culture.
---
Apalachicola National Forest.
the Apalachicola National Forest, located between Tallahassee and the Apalachicola River, boasts over 564,000 acres where your leashed pet will be most welcome when you hit the trails! Despite the fact that this area is one of the most popular of the national forests on the east coast, there are still remote, quiet and remote areas of the park. There are also short interpretive trails for those who are seeing a shorter walk with Fido. Dogs are also permitted at the numerous lakes here, again, as long as they are kept on a leash. There is also a 31 mile Apalachee Savannah Scenic byway, which is on the western flank of the forest.
---
In Panama City Beach. If you need a great outing for the kids—be a trainer for a day and swim with the dolphins or enjoy the Splash Magic Laser Show at night and journey around the world!
Other Cape San Blas Activities You May Like