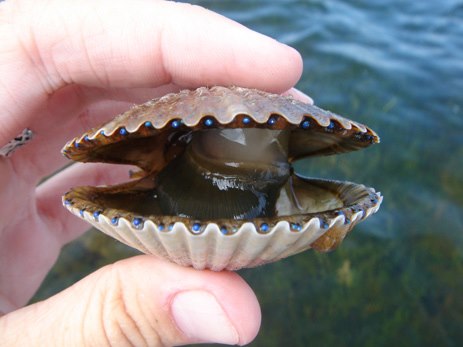 SCALLOPING:  2022 Season is AUGUST 16 – SEPTEMBER 24
If you can swim, float or walk you can go 2 miles or more in a foot or 2 of water, you can scallop. Scalloping is a great activity for families because scallops are found in shallow, grassy areas making them easy targets for kids!
What You'll Need:
FL Saltwater Fishing License is needed. This is not needed if you are on a charter. You can purchase one at the Scallop Cove bait and tackle shop on Cape San Blas.
Regulation Dive Flag (must be flying before anyone gets into the water, even if wading out from shore. You can rent them or buy them at Scallop Cove on Cape San Blas, FL.
Snorkel Gear – Not required, but helpful.
Mesh Bag – To put all those scallops in!
Boat – not required as you can walk out from the bayside beach of the State Park.
Once you have everything you need, get your boat, or wade into the water. Once you see a few scallops lying on top of the seagrasses, start collecting. Be sure to store the scallops on ice immediately after harvesting. This opens the shells & makes cleaning easier.
You are allowed 2 gallons of whole bay scallops in the shell or 1 pint of scallop meat per day. Depending on the number of people on board a vessel, they're limited to a maximum of 10 gallons of whole scallops in the shell or ½ gallon of meat on board a vessel at any time.
BE A RESPONSIBLE SCALLOPER…DON'T GO OVER THE LIMIT!
Most will say the best scalloping is at the south end or head of the bay. The best way to reach these scallops is by boat.
If you would like to book an organized Scallop Trip:
Rent a Boat: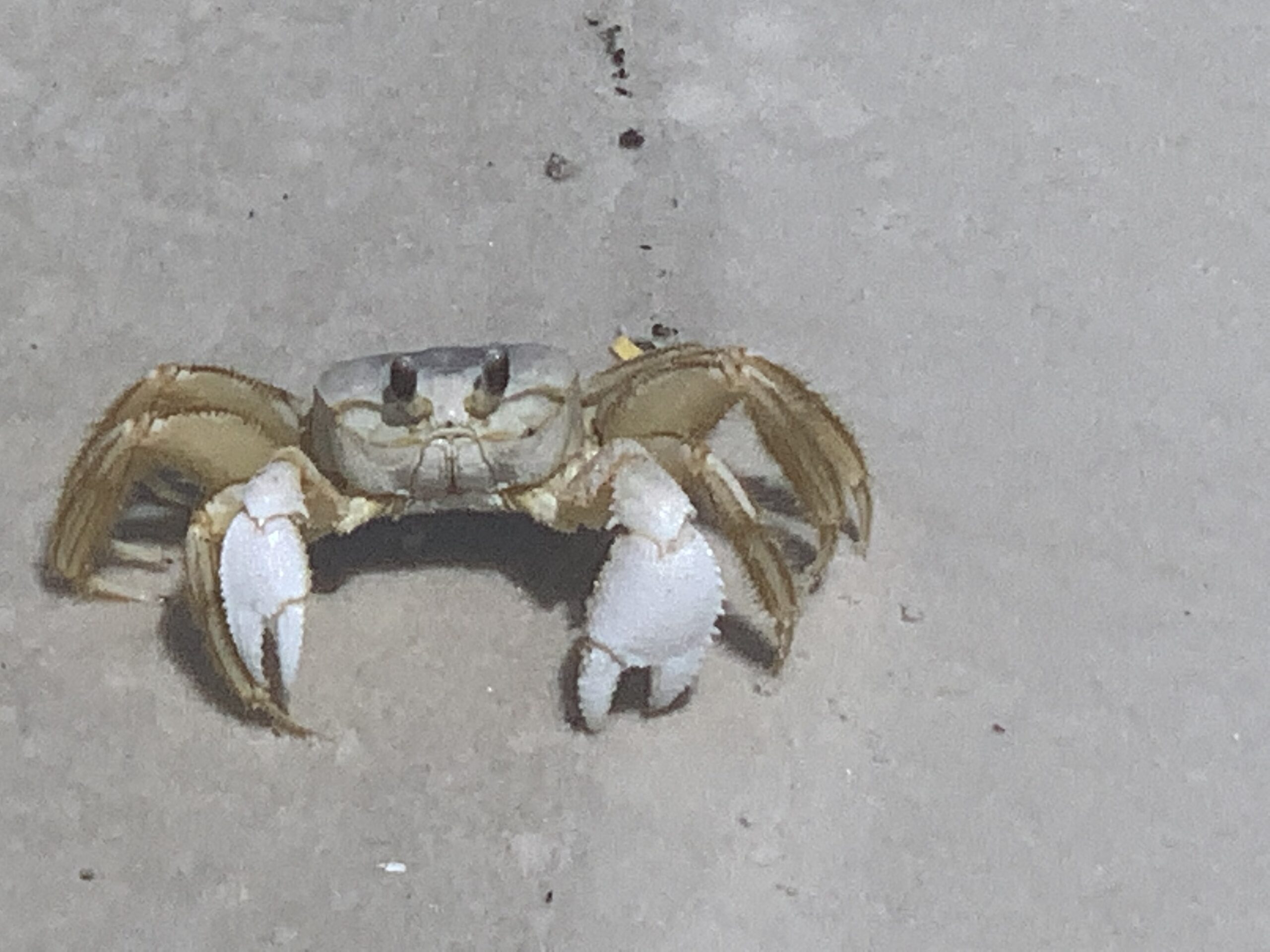 Family Fun and Great Eating! You can do this on the beach and in the bay–but you can go crabbing on Cape San Blas or just about anywhere! One method is to use a crab cage–this is great for catching a LOT of crabs, but not near as much fun as crabbing with a string and a chicken neck! You can get a crab cage at Scallop Cove.
What you will need:
Fishing line, string or twine
Chicken Necks (any part of the chicken really)
Stick/pole or something to secure the line to
A long-handled net (not too long or it gets in the way)
A bucket that will hold water and is deep enough the crabs can't crawl out of. Deep coolers work too!
A family ready to have some fun!
Throw your line out about 15 feet & wait a few minutes! When you pull the line a little and feel some extra weight—he's there! Pull him in slowly and have a net waiting! Scoop him up and put it in your bucket of water!
When you get home—only cook the live ones. All you do is drop them into boiling water with Old Bay Seasoning and wait for it to boil again. They'll turn pink—a lot like cooking shrimp! Dump them out and dinner is ready!
You can also get a crab cage at Scallop Cove in the fish and tackle shop.
For your convenience, there is a large crab pot, crab "crackers" and "pickers" available at all of our rentals!
Other Cape San Blas Activities You May Like