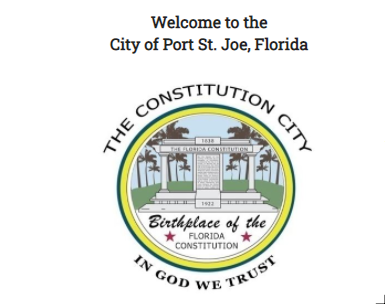 Cape San Blas Vacation Rentals Give You Access
to beautiful outdoor activities, excellent dining, unique shopping, and sightseeing adventures!
Brick Wall Sports Bar & Grill.  414 Reid Avenue.    899-9454
Open from 11 am – 9:30 pm.   Great for watching the big games.  Happy hour & late-night menu.
Dagwoods Delicatessen.  112 Reid Avenue.   850-899-9060
Chef-inspired artisan sandwiches, wraps, tacos, salads, and more on an open-air covered patio.  Mon-Sun 11 – 4.
Flip Flops Frozen Yogurt. 208 Third Street. 227-FLIP
Homemade yogurt and the only self-service sundae bar in Port St. Joe!
Haughty Heron. 117 Sailors Cove. 229-3463.
Full-service bar & package store with indoor-outdoor seating. Live entertainment in the beer garden, 3 flat-screen TV's & a cigar shop with a walk-in humidor.  Frequently has live music.  Across from Piggly Wiggly in PSJ
Hungry Howie's 418 Monument Ave. (Hwy 98) 229-9222
Joe Mamas  Dog-friendly on the outdoor patio. 406 Reid Ave. Downtown Port St. Joe. 229-6262.  Open Lunch Tuesday – Sat. 11:30 – 2:30 and Dinner Tues – Thurs. 5 – 5 and Friday and Saturday 5 – 10. Hours are according to season & expand during busy times.
Krazyfish Grille  Dog-friendly on deck. 113 Monument Ave.  229-7878
Cool, cheery seafood joint featuring locally caught fish, tropical drinks & craft beer on tap. Enjoy live music with a coastal-inspired menu and a fresh concept. We use locally sourced ingredients and make our signature items fresh daily. Sushi Tuesday & Thursday, 5-8 pm EST.
Market Street Social.  306 Reid Ave. 850- 705-1929
Unique Asian fusion flavor, beer & wine and enjoy Port City Axe House while you're there!
Paul Gant's Bar-BBQ.  W. Hwy 98 227-9311,   Open THUR-SAT 10 a.m. – 7 p.m.   Any kind of BBQ sandwiches, chicken, steaks & ribs.
Pepper's Mexican Grill. 224 Reid Avenue. 850-229-8540.
Pepper's has TVs if you're wanting to watch a ball game! Great Mexican food if you want something other than seafood—nice atmosphere in downtown Port St. Joe.
Peter's Pizzaria.  101 First Street.  850-227-7000breakfast at the Port Inn from 7 – 10 a.m. 7 days a week. All you can eat and drink for $7!
Provisions. Reid Ave. 850-229-9200     Dog-friendly on deck.
Lunch Monday – Friday 11 – 2 and Dinner Wednesday – Friday 6 – 9:30. Join us on Thursdays for our special Tapas Menu from 6 – 8 pm.
Sand Dollar Cafe.   Dog-friendly on outdoor patio Breakfast and Lunch. 301 B Monument Ave. Port St. Joe FL.  850-227-4865.   Sand Dollar Cafe offers Classic Southern Comfort Food. Our kitchen is a "from scratch" kitchen using only the freshest ingredients.
Shipwreck Raw Bar.   Breakfast, lunch, dinner 7008 W. Hwy. 98.  850-647-5050
Sister's Restaurant.  Dog-friendly on outdoor patio.  236 Reid Avenue. 850-229-7121.
In historic downtown Port St. Joe. Sandwiches & salads. Breakfast & lunch.
Sweet Bunz.  Bakery  108 1st Street, Port St. Joe.  850-340-1128  Wed-Sun 5 a.m until sold out
Subway 101 Monument Ave 229-8883
Taqueria Melina.  305 13th Street  850-247-5029
Authentic Mexican Food. At Taqueria Maline you are not a client but are family & friends.  Open Saturdays 11-9:30 pm or you can call for DELIVERY to the Cape: 850-247-5029.
The Great Wall 412 Reid Ave.   850-227-9989,
Chinese
T.I.G.F. (This is Garden Food).  210 Williams Ave.  850-899-9045
They also have Sunday Brunch.
Uptown Raw Bar and Grill.  411 Reid Ave. 850-899-901.
Baked, Steamed, Raw and Grilled with an Uptown Flair.  Come enjoy your favorites from Indian Pass, along with some great additions for Uptown, including Grilled Oysters, Grilled Shrimp, Steamed Lobster Tails, Indian Pass Kickin Crab & Corn Chowder, Jimmy Mac's Chicken Wings, and Salads.
Ronnie B's Steak and Seafood 114 Sailors Cove (by the Piggly Wiggly and Port St. Joe Marina) 227-1386
A wide selection of mouthwatering entrees including fresh local shrimp, scallops, oysters & steaks in a cozy, inviting atmosphere. Open at 4 every day but Mondays.
Shaggy Bay Supper Club.  700 Country Club Road.  850-227-3424.
Offers Sunday Brunch!
The View on 98.  51 Good Morning Street.  850-247-0313
The View on 98 offers fresh and inventive Asian and American cuisine featuring flavors you know and love in a waterfront setting overlooking Cape San Blas.  Also has Saturday & Sunday Brunch.
Other Cape San Blas Activities You May Like