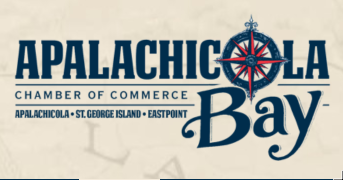 Cape San Blas Vacation Rentals Give You Access
to beautiful outdoor activities, excellent dining, unique shopping, and sightseeing adventures!
AJ's Neighborhood Bar and Grill. 120 Martin Luther King Jr. Ave. 850-653-2571
Neighborhood establishment with TVs & a warm atmosphere preparing soul food & seafood dishes.
Apalachicola Chocolate & Coffee Company. 75 Market Street.  850-653-1025
Specializes in Delicious Handmade Chocolates, Fudges, Caramels, Truffles, Turkish Delights, Homemade Gelato & Waffle Cones. Serving Breakfast & Lunch with our Homemade Breads, Soups & Imported NY Bagels! Sunday-Wednesday 8 am – 6 pm Thursday-Saturday 8 am -10 pm
Apalachicola Riverwalk Cafe. Dog-friendly outside 17 Avenue E. 850-653-1237  Located in the heart of Apalachicola, serving a full breakfast, homemade pizza cooked in a stone brick oven, awesome Greek salads, wonderful pimento cheeseburger, seafood, homemade desserts, Pea Pickin' cake is a specialty. Also, gluten-free pizza & desserts. Next to the Dixie Theatre. Open Monday-Thursday 8:00 am-6:00 pm, Friday –Saturday 8:00 am-9:00 pm. Closed Sunday.  Pet-friendly outside tables per Bring Fido!
Apalachicola Seafood Grill and Steakhouse. Dog-friendly outside  100 Market St. 850-653-9510.  Very casual atmosphere–home of the world's largest fish sandwich! Enjoy a grouper sandwich, shrimp, oysters, hush puppies and much more. Grilled or fried to perfection. Closed on Sundays! Lunch, Dinner & Take Out. Hours: Mon. – Sat. 11 – 9.
Bite Me Deli & Catering.  146 Avenue E.  850-653-3354
Fresh Deli Meats and Cheeses, Gourmet Sandwiches, Soups, & Salads. Fresh local seafood on our lunch menu, Daily lunch specials and catering for any type of event.
Cafe con Leche. 850-653-2233. 234 Market Street & Avenue D.
Fusion of the best organically grown dark roasted coffee, homemade sandwiches & fresh pastries all in a setting of a unique boutique of local artists.
The Chowder House.  117 Market Street.  239-348-5914
A lunchtime oasis in downtown historic Apalachicola. Serving a selection of 'Made Fresh Daily' Chowders, Soups and Bisques, Artisan Sandwiches and Salads. Open from 10:30 to 4:30 Tuesday – Saturday.
Delores' Sweet Shoppe 29 Ave. E 850-653-9081
Breakfast and Lunch. Salads and desserts.
High Five Dive Bar (formerly Bowery Station).  15 Avenue F
Enjoy live music and good beer.
Hole in the Wall Raw Bar 23 Avenue D  Dog-friendly outside  850-653-3222
Serves fresh seafood, homemade soups and casseroles, Apalachicola Oysters, crabs & shrimp, daily specials, beer & wine. Open Wednesday from 3-9 p.m., Thursday – Saturday from 12 – 9 and Sunday 5-9. 
Kelley's Coastal Kitchen.  355 HW 98.  850-653-5126
Old Time Soda Fountain 93 Market St. 850-653-2606. Cute Old Fashioned Store! Have lots of shells, T-shirts & other gift items.
Risa's Pizza 83 Market St. 850-653-8578
Stage Left Pizza. 17 Avenue E.  Dog-friendly outside
Tamara's Café Floridita Market St. & Avenue D. 850-653-4111
Caribbean/South American dishes served in an old-town setting.
The Chowder House.  Breakfast lunch and dinner 115 Market Street.  850-653-1205
Serving a selection of 'Made Fresh Daily' Chowders, Soups, and Bisques, Artisan Sandwiches, and Salads. Open from 10:30 to 4:30.
The Gibson Inn.  57 Market St. 850-653-2191
The Great Wall 133 W. Hwy 98 850-653-8888
The Hut Restaurant. 426 W. Hwy 98 850-653-9410
Casual family waterfront dining serving fresh seafood, steaks, chicken & pasta.
The Owl Café 15 Avenue D.   850-653-9888
Local seafood, steak & pasta, and an excellent wine list. Lunch and dinner. Closed Sundays
The Red Top Café 238 W. Hwy 98 850-653-8612
Family style restaurant serving steaks, seafood, sandwiches, chicken & kid's meals. Breakfast, lunch & dinner. Closed Sunday & Monday.
The Station Raw Bar.  53 Market Street.  850-657-8237. Dog-friendly outside.
Oysters, Shrimp, Salads & Po Boys.  GREAT FOOD!
Up the Creek Raw Bar. 313 Water Street 850-653-2525 Dog-friendly outside   Open Noon – 9:00 every day. Apalachicola Bay Oysters, shrimp, crab legs, local clams, Conch Cakes or Seagull Wings along with everything from Gulf Grouper to a variety of sandwiches and burgers.
Other Cape San Blas Activities You May Like