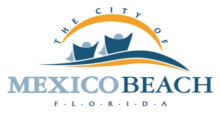 Cape San Blas Vacation Rentals Give You Access
to beautiful outdoor activities, excellent dining, unique shopping, and sightseeing adventures!
Beachwalk – Beach & Giftware 13252 Highway 98. 850-648-4200. Fine gifts and clothing.
Driftwood Inn Gifts 1701 Hwy. 98. 850-648-5126. T-Shirts, and gift items.
Frost's Pottery Garden 2950 W. Hwy 98. Pottery from around the world, exotic plants, Adirondacks & oak rockers. The gift shop has painted glass, copper art, blown glass, jewelry, candles, beach items, handmade baskets, shells, outside rugs & fountains.
Gulf Food and Gifts 900-A Hwy. 98. 850-648-5129. Souvenir, beachwear and accessory needs.
LadyFish 2802 Hwy 98, Unit B. 850-648-4847. Women's boutique specializing in unique, fun and preppy clothing, jewelry and shoes.
Two Gulls at the Beach 2802 Hwy. 98. 648-1122. Souvenirs, t-shirts, ladies and men's resort wear and shoes.
Prickly Pears Gourmet Gallery 101 S. 36st St.. 850-648-1115. Gourmet Food, art, chocolate, cheeses, kitchenware and cooking classes.
The Shell Shack Hwy 98. 850-648-8256. Great shell jewelry and accessories plus a seafood market.
Toucan's Gift Shop 812 Hwy. 98. 850-648-5861. A vast assortment of t-shirts, souvenirs and gifts. They carry swimsuits for all ages.
Other Cape San Blas Activities You May Like